Sports Vision Training in Barrington
Giving Athletes an Edge Over Their Competition
Ready to Get Your Vision Into Shape?
It takes way more than strength and speed to be at the top of your game.
The skills required by an athlete — those that make the difference between good and extraordinary — depend on vision skills which can be perfected.
Baseball, tennis and football are examples of sports games that require the skills and abilities to keep your eyes focused on the ball.
Football receivers and quarterbacks need a high level of tracking and depth perception to complete a pass, as well as high peripheral vision awareness.
Sports vision training can enhance the communication between your eyes, brain and body, to help you excel in your sport and turn your vision into an invaluable asset on the court or field.
---
Give Your Eyes the Care They Deserve
---
Sport Vision Training in Barrington
Meet our Eye Doctors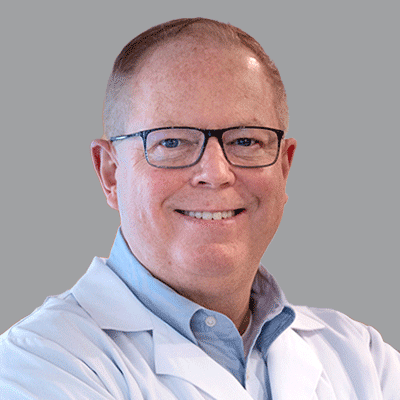 Monday

9:00 am - 5:00 pm

Tuesday

9:00 am - 7:00 pm

Wednesday

9:00 am - 5:00 pm

Thursday

9:00 am - 7:00 pm

Friday

9:00 am - 5:00 pm

Saturday

9:00 am - 1:00 pm

Sunday

Closed

Dec. 25

Closed
VSP

Medicare

Davis Vision

United Healthcare

Spectera

Anthem

EyeMed

Anthem Blue Cross Blue Shield

MetLife

Blue Cross

Aetna
---
4 Ways Sports Vision Training Can Give You a Competitive Edge
Builds visual skills

Sports vision training strengthens essential visual skills, such as:

Hand-eye coordination
Peripheral vision
Reaction time
Visual memory
Depth-perception

Custom-designed program

Our eye care professionals will consult with you and create a program designed according to your strengths, weaknesses, and athletic goals. This therapy consists of weekly in-office appointments and assigned daily exercises.

Fits your training schedule

Weekly appointments and daily exercises can easily conform to your workout routine. With just 20 minutes a day, you may begin to see improvement in your performance.

Optometrist-approved

Sports vision therapy is a scientifically-proven method of enhancing athletic performance. The program is developed by optometrists with extensive training in monitoring eye health and building visual skills.
Sports vision training: the ultimate game changer
- Nov. 16, 2023
Dr. Kate is a knowledgeable and caring professional seeking the optimal results. She brought new ins
... Show More
ights to my follow-up appointment and suggested alternative approaches to correct my vision. Thank you, Dr. Kate!
- Nov. 10, 2023
Got a same day appointment when I needed it and the doctor was fabulous
- Nov. 02, 2023
Best place for complete eye solution. I had an appointment with Dr. Kate Schooley. She was responsiv
... Show More
e to all my questions and paid great attention examining my eye.
- Oct. 21, 2023
The best place to get glasses. Great selection, great prices, and great staff to help with picking a
... Show More
pair a glasses.
- Oct. 02, 2023
All of the staff is very professional and my eye dr is so efficient and very nice.
- Oct. 01, 2023
Excellent eye health care!
- Sep. 15, 2023
Dr. Kowar is fantastic! Highly recommend her to anyone looking for a quality eye exam with an exper
... Show More
ienced and caring doctor.
- Sep. 11, 2023
Always happy with the experience.
- Aug. 31, 2023
Been a patient many years. Care is professional and prompt and friendly
- Aug. 11, 2023
Great customer service. Friendly staff. So helpful with picking out my new glasses.
- Jul. 22, 2023
We love everything about Barrington eye care. We have been coming for 23+ years and highly recommend
... Show More
. We now travel from Nashville annually to see them.
- Jun. 27, 2023
Barrington Eye Care has been our family eye doctor for decades. Impressive credentials of the docto
... Show More
r/s, great customer service. Will happily recommend to anyone looking for eye care.
- May. 08, 2023
Great place, great selection! Get you in and out of their establishment quickly. Everyone was so so
... Show More
nice and helpful
- Feb. 19, 2023
Customer service and care is great. I had some glasses done after my eye exam there. I had several p
... Show More
airs made but one just wasn't right. They offered to have the lenses remade at no cost to me.
- Jan. 21, 2023
The staff is always very attentive and friendly. They exams are through and they always take the t
... Show More
ime to listen to your concerns
- Jan. 19, 2023
I was visiting from out of town when my eyeglasses got bent. I walked in, and was warmly greeted by
... Show More
the staff. I explained my situation, and asked if they offer any adjustments, or had any solutions? They promptly brought me back, and carefully fixed my stretched frames. They even went so far as to have me try them on twice to be certain it was the perfect fit. When I asked how much I owed, they said; "it was our pleasure just being able to help you. There's no charge". I can't recommend this place enough. What a wonderfully kind, friendly, welcoming, memorable experience!
- Dec. 28, 2022
very knowledgeable and efficient office and doctor.
- Dec. 21, 2022
Dr. Joseph Aschenbrenner was wonderful. His genuine interest in seeking my best care sets Barringto
... Show More
n Eye Care apart from other doctors. Thank you.
- Nov. 23, 2022
Consistently wonderful experience. The staff are friendly and professional.
- Nov. 14, 2022
Excellent people who treat their patients very well. Knowledgeable and honest. Great company
Sport Vision FAQs
I have 20/20 vision. Why should I do sports vision training?
Thinking that 20/20 vision is the equivalent of perfect vision is a common misconception. Visual acuity and visual skills are two separate things. Visual acuity tests measure how well you can read letters from a chart, but it can't predict how well you'll see the ball or how quickly you'll react to visual stimuli. It's common for people with 20/20 vision to lack the visual skills needed to truly excel in their sport.
What does sports vision training involve?
The sports vision specialist will consult with you, administer eye tests, and provide you with a custom-designed treatment program best suited for your needs and aspirations. During the weekly in-office sessions, the specialist will assign home exercises, measure your progress, and adjust the program as needed.
What tests do I need for sports vision?
During the initial consultation, a sports vision specialist will give you an eye exam to determine your eye health and visual skills. The eye exam may test the following:
Visual acuity
Contrast sensitivity
Eye tracking
Focus
Depth perception
---